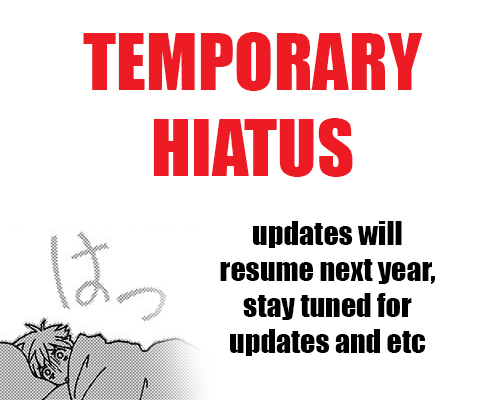 Kuroi Hitsuji will now be on a temporary hiatus!
Sorry guys the work has caught up to me I am not prepared.
Hopefully I can take the christmas break and all this other time to load up on updates again ;v;

Updates will resume in January at the earliest,
March at the latest!

In the meantime, Shieldheart will now begin updating in tapastic. Previous site will soon be deleted!